The Client
Griffin Communications is an Oklahoma owned company with an extensive range of properties including television stations, radio stations, digital services and an outdoor billboard network.
The Challenge
Stakeholders wanted to refresh the corporate site to move away from a one-page, non-responsive site to a more robust website showing their history, offerings and future that worked on both desktop and mobile.
You can view the original design here.
The Planning
Being the sole designer and coder, I wanted to keep things stylish, simple and easily templated. I started with the content and sections from the original one-page site and sketched a few ideas for the different categories that included repeating patterns for similar content.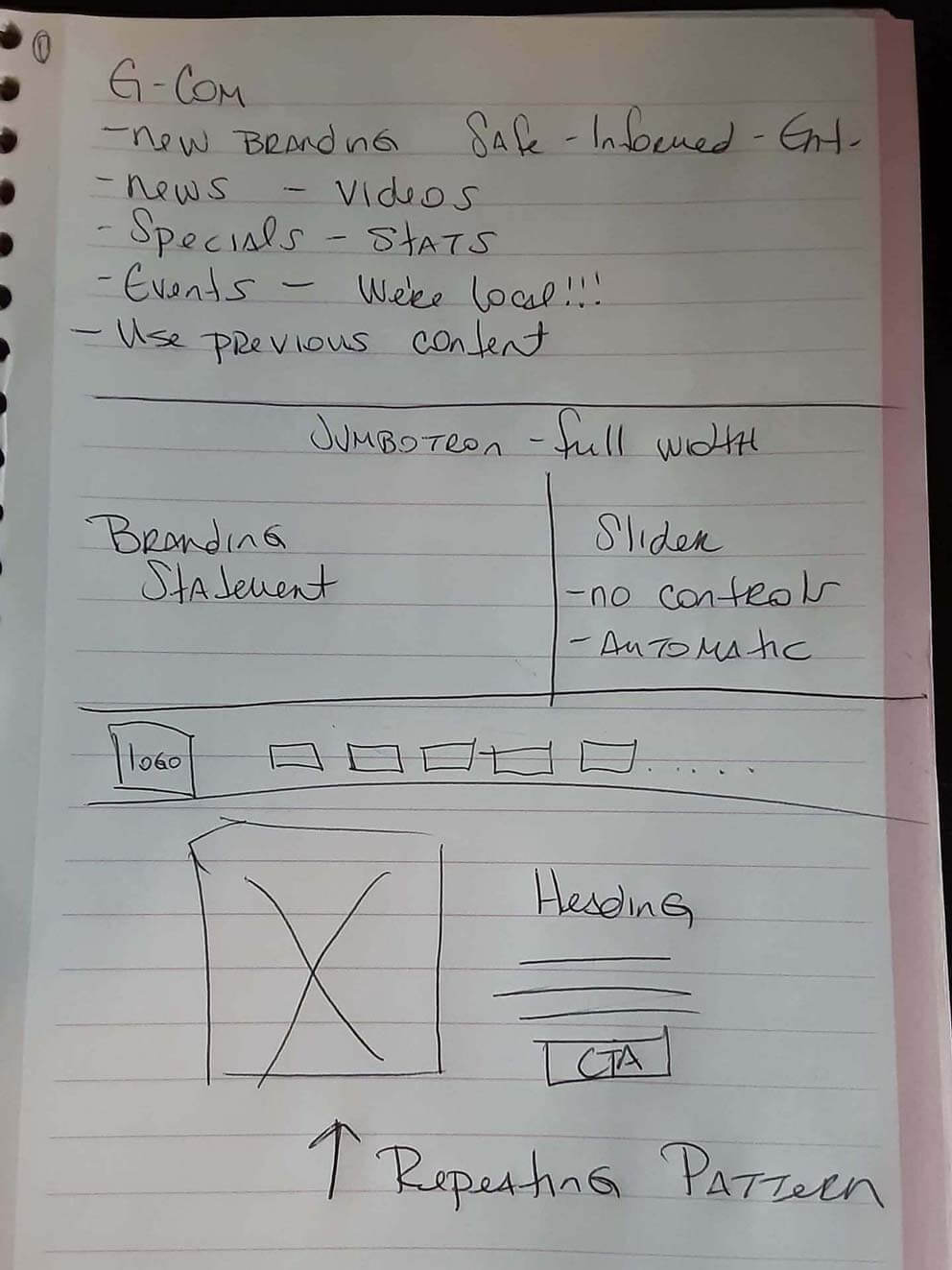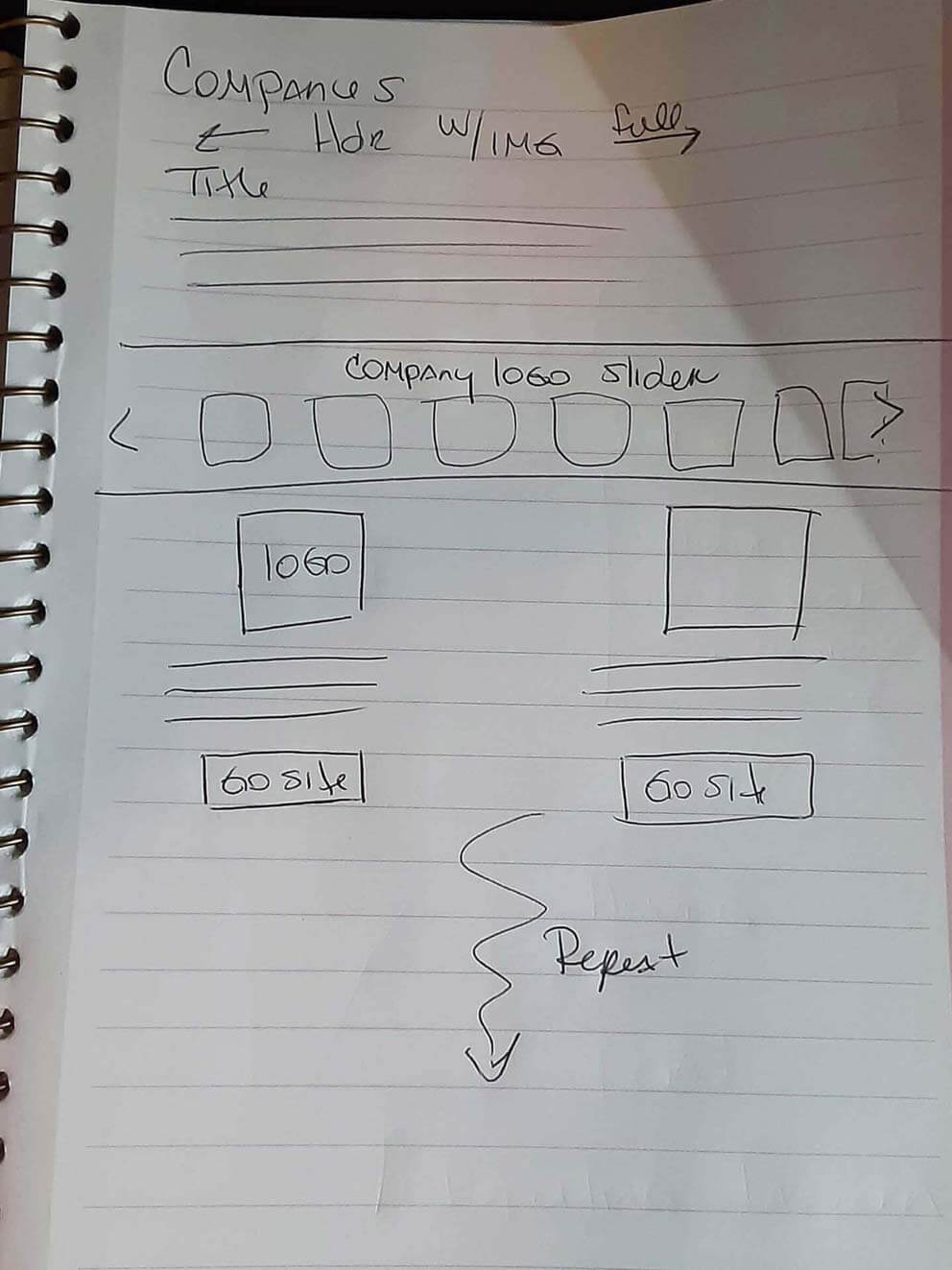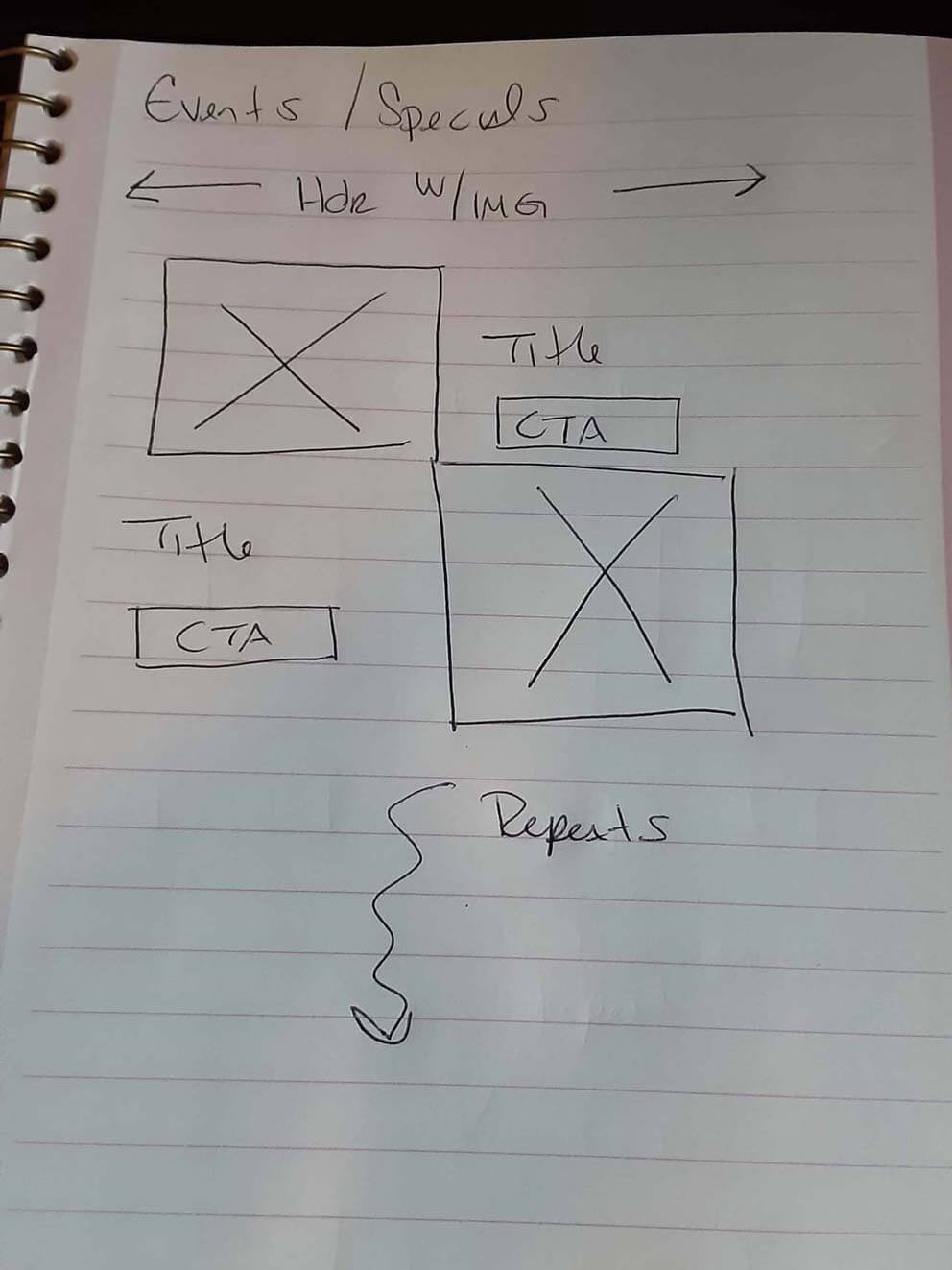 The Design
I wanted the design to be the opposite of the original. More graphic with bold headings for each section and page, while still using the corporate style guide for colors and typeface. I decided the landing pages would move from dark bold attention-grabbing imagery to an information section with black text on white for easy reading.

After coding up a few ideas of section headings, I landed on a 25% line above the text. One using the company's maroon for a light background and yellow for a dark background.

In showcasing leadership, I wanted to show them as people, not just the big bosses. This was accomplished using the hover, which switches from the corporate bio image to a casual photo.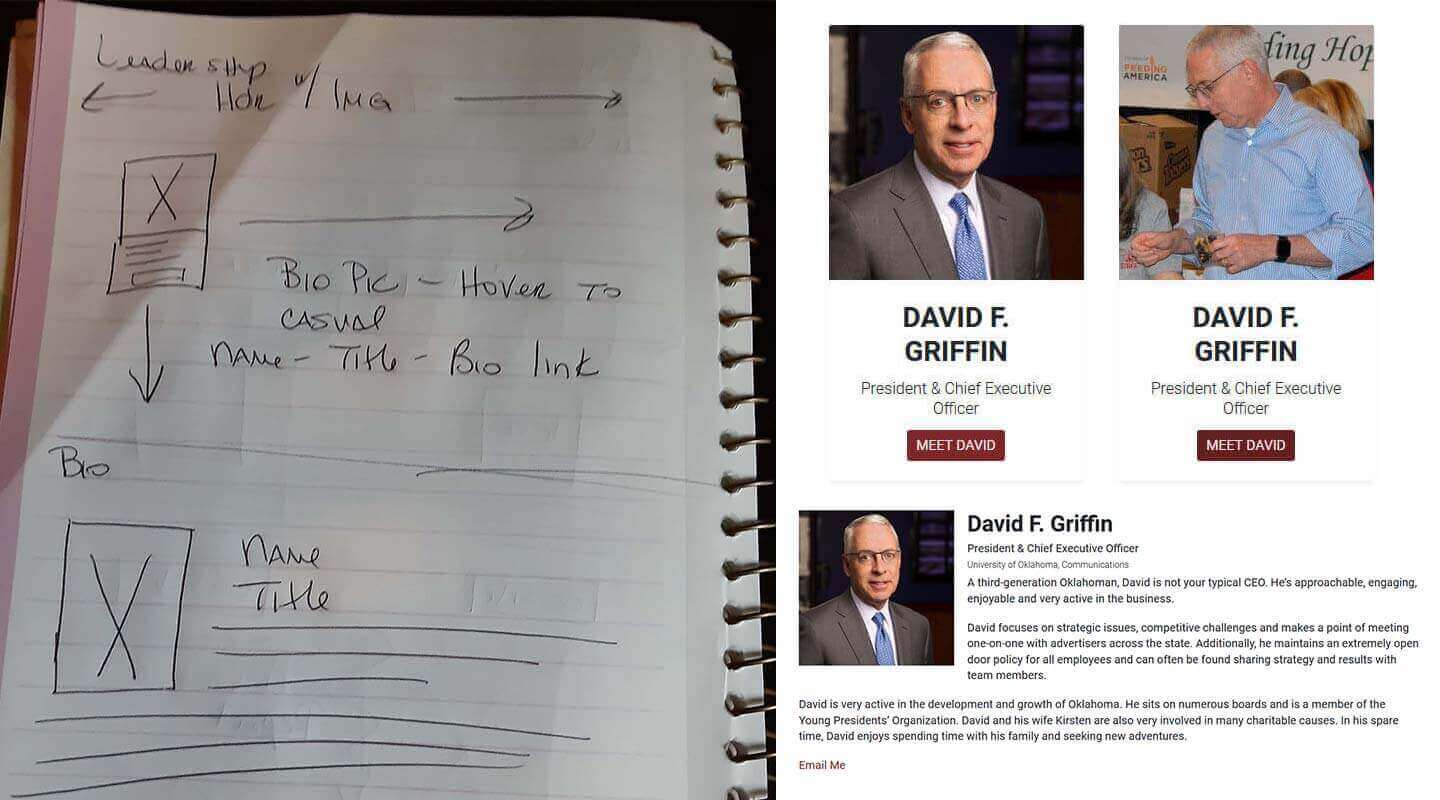 The Result
The re-launch resulted in a multi-tiered page that now works on both desktop and mobile devices and provides users more options for understanding the company and its subsidiaries as well as how to apply for jobs and advertise on their properties.
View

Site